Quantum Lab
The Quantum Lab at The New School is a pioneering nexus committed to forging the confluence of quantum computing and creative disciplines. In a first-of-its-kind initiative, we harness the latent potential of quantum technologies, blending them with fields such as design, social research, and performing arts, propelling forward-thinking ventures that shape meaningful solutions and narratives.
In 2021, the Quantum Initiative won a FutureEdge 50 Award, which recognizes advanced trials and applications of emerging tech. In Fall 2022, the project was awarded the Gold prize by Wharton-QS Reimagine Education in the Developing Emerging Skills category. The initiative received a 2023 CIO100 Award, celebrating organizations using Information Technology in innovative ways.

The Quantum Lab shapes a vibrant ecosystem that brings together faculty, students, industry and corporate partners, startups, cultural organizations, and policy shapers. Together, we work to devise quantum-inspired prototypes, applications, exhibitions, and performances. A trailblazer in its own right, the lab organized the first-ever Quantum Jam for creatives in 2021, a two-week experience exploring the intriguing world of quantum computing and its creative applications.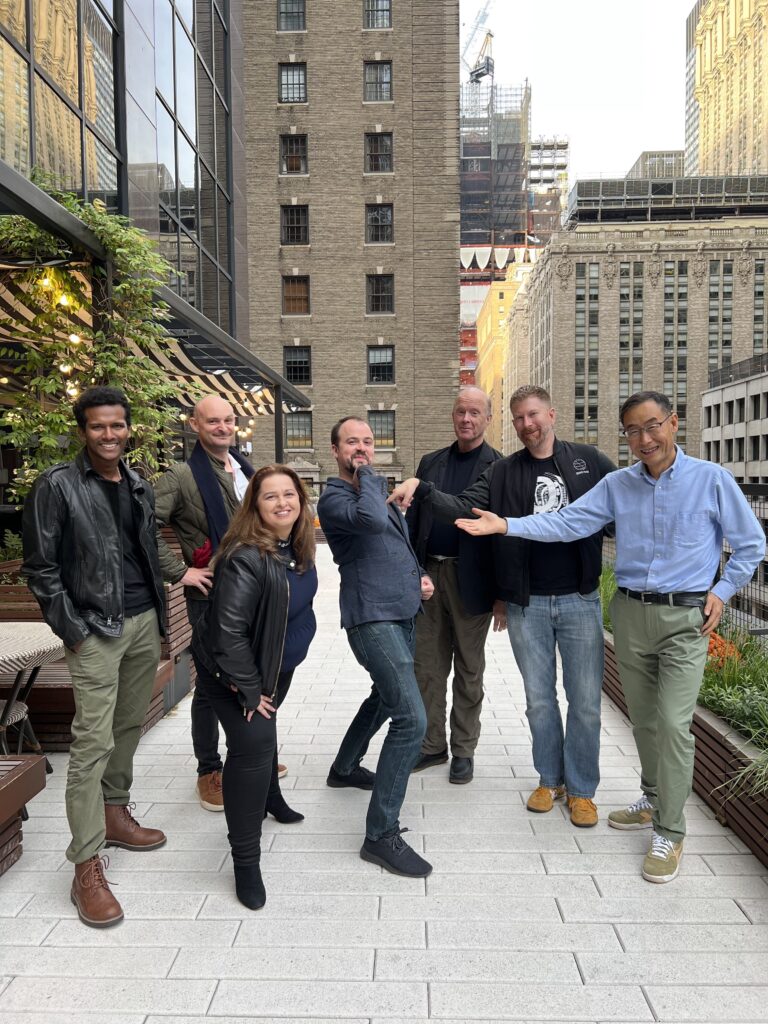 In partnership with IBM, we also hosted the first-ever Quantum Art exhibition, an immersive showcase of how quantum science can intersect with art, creating new modalities of expression and understanding. We endorse explorative engagement and multi-disciplinary collaborations through immersive academic programs, quantum-focused hackathons, public engagements, and scholarly output. Our efforts lie at the juncture of quantum technology, user-oriented design, and ethical inquiry, generating insights, envisioning future narratives, and producing groundbreaking quantum-integrated products and experiences. For more information and partnership opportunities contact Maya Georgieva, Senior Director, Innovation Center at maya@newschool.edu.
PRESS, NEWS & RELATED STORIES: