Quantum Art Exhibition


"QUANTUM ART: Creative Expressions of the Infamously Counter Intuitive" is an exhibition showcasing artworks and projects created using IBM's Quantum Computers. The exhibition is a collaboration between IBM Quantum and The New School's Innovation Center and features 15 unique artworks, including pieces from Russell Huffman, a pioneer in quantum art, and 11 groundbreaking projects from students from the Parsons School of Design incubated through The New School Quantum Computing Jams.

The show is curated by Maya Georgieva and Sven Travis, and aims to explore the intersection of quantum computing and creative practices. By showcasing the unique possibilities that quantum computing offers to artists, the exhibition aims to explore the unique affordances of quantum computers through vanguard artistic expressions.

The exhibition took place at the Microscope Gallery. The exhibition was open from Thursday, March 23rd to Thursday 3/30th.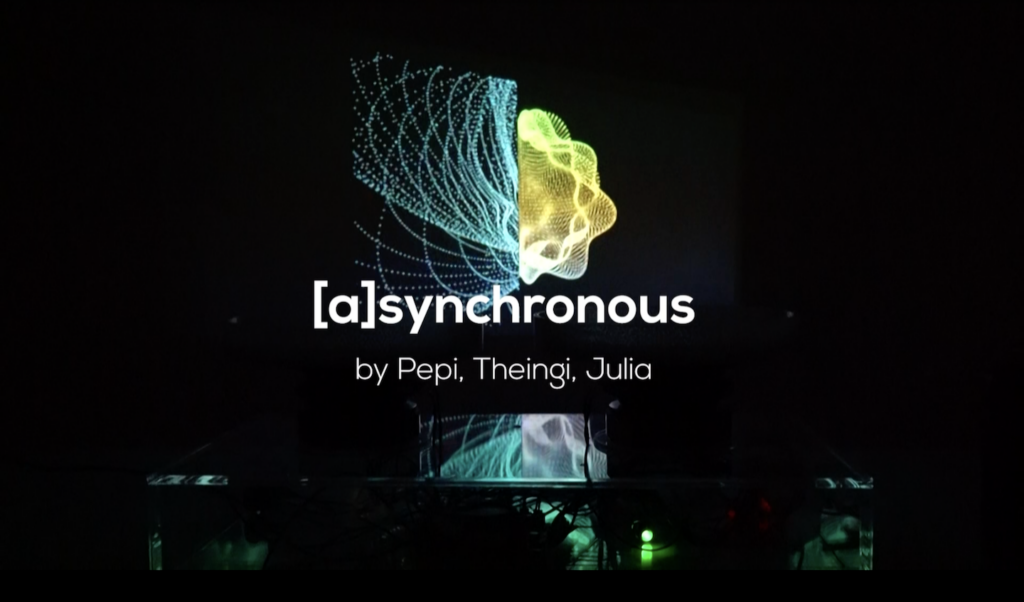 Artwork: [a]synchronous
Julia Daser, BFA Design & Technology, Parsons School of Design
Theingi Thann, BFA Communication Design, Parsons School of Design
Yi Qing Ng, BFA Design & Technology, Parsons School of Design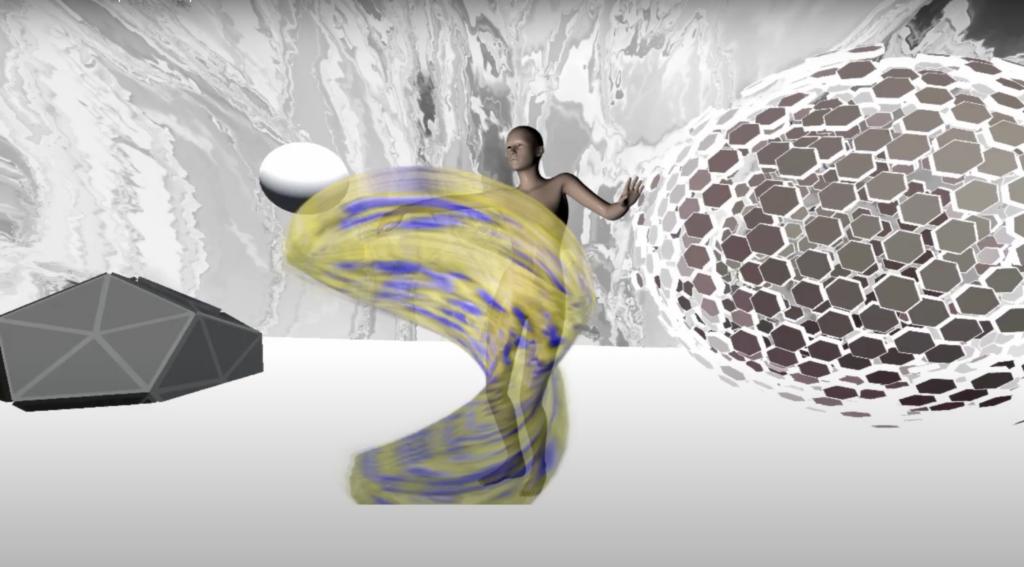 Artwork: Amorphous
Yalin Hu, MFA Design and Technology, Parsons School of Design
Yamei Liao, MFA Design and Technology, Parsons School of Design
Yinan Chen, MFA Design and Technology, Parsons School of Design
Lynette Huang, MFA Design and Technology, Parsons School of Design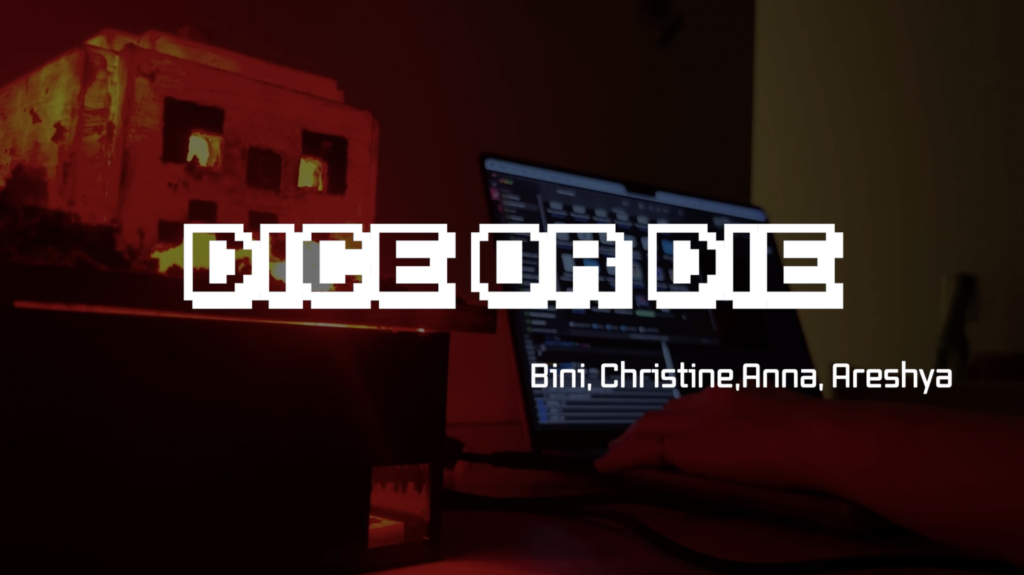 Artwork: Dice or Die
Christine Chang, BFA Design and Technology, Parsons School of Design
Anna Bui, BFA Communication Design, Parsons School of Design
Arshya Gupta, BFA Design and Technology, Parsons School of Design
|Seobin Park, BFA Design and Technology, Parsons School of Design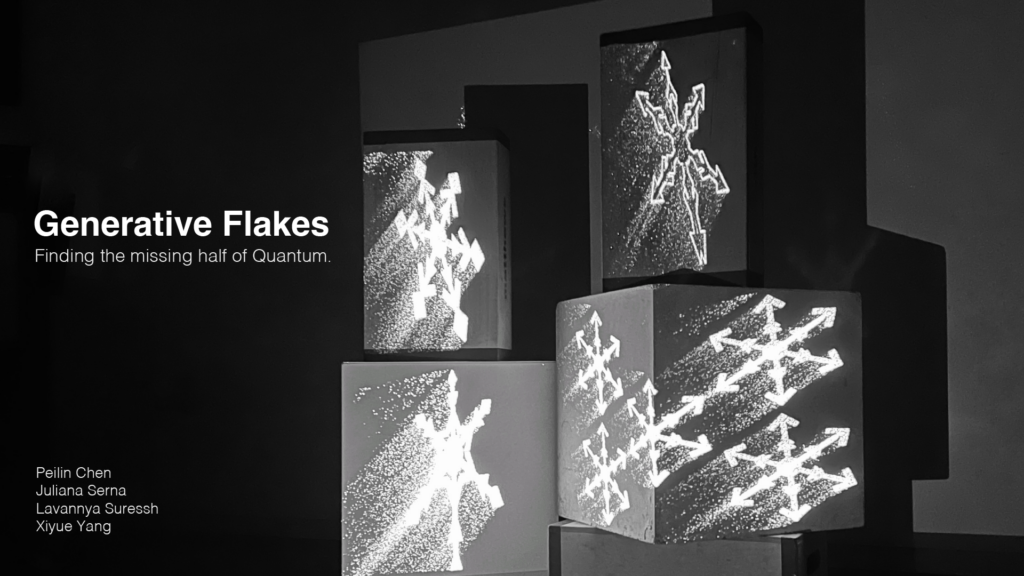 Artwork: Generative Flakes
Peilin Chen, Parsons School of Design
Lavannya Suressh, Parsons School of Design
Xiyue Yang, Parsons School of Design
Juliana Serna, Parsons School of Design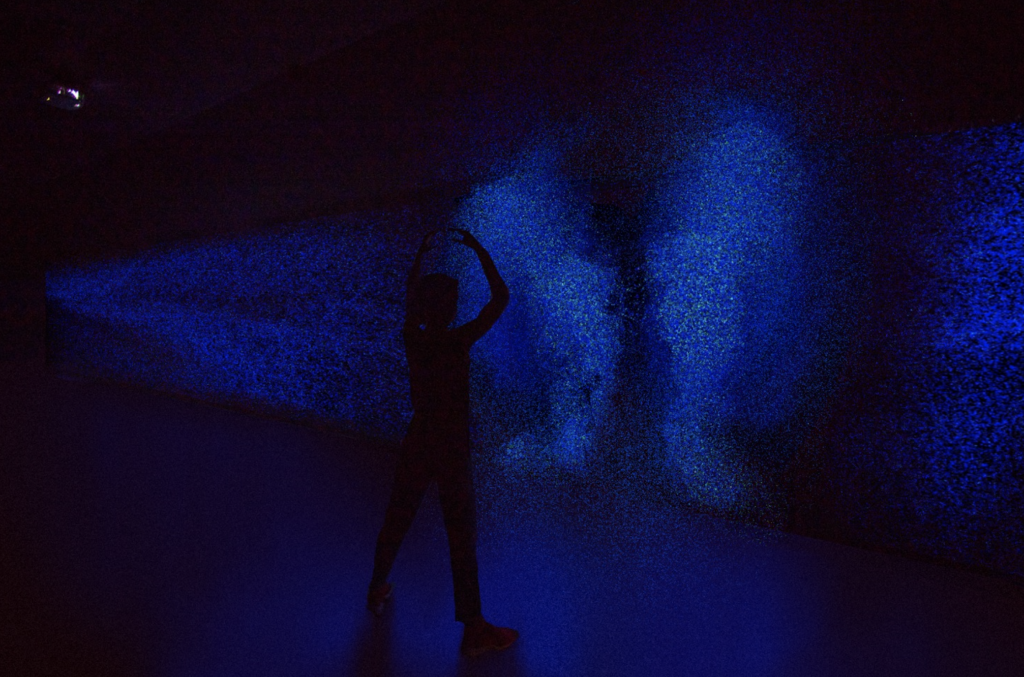 Artwork: Move-a-Bit
Isabella Wang , BFA Illustration, Parsons School of Design
Youn Hwang , BFA Strategic Design and Management, Parsons School of Design
Paridhi Garg , BFA Design and Technology, Parsons School of Design
Kalinda Panholzer, BS Media Studies, Parsons School of Design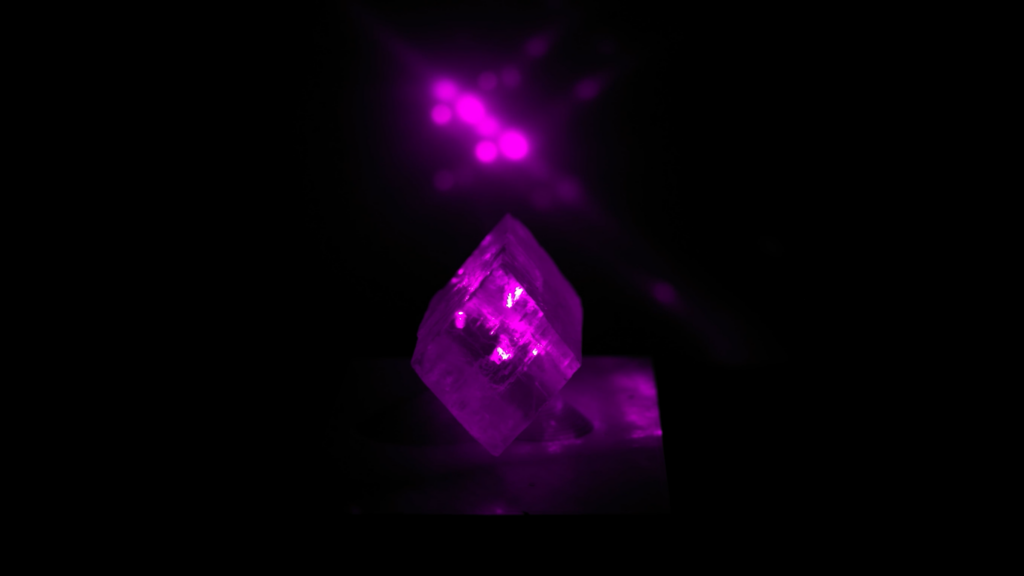 Artwork: OCELLI
Gretchen Hollis, MFA Design and Technology, Parsons
Bowen Li, MFA Design and Technology, Parsons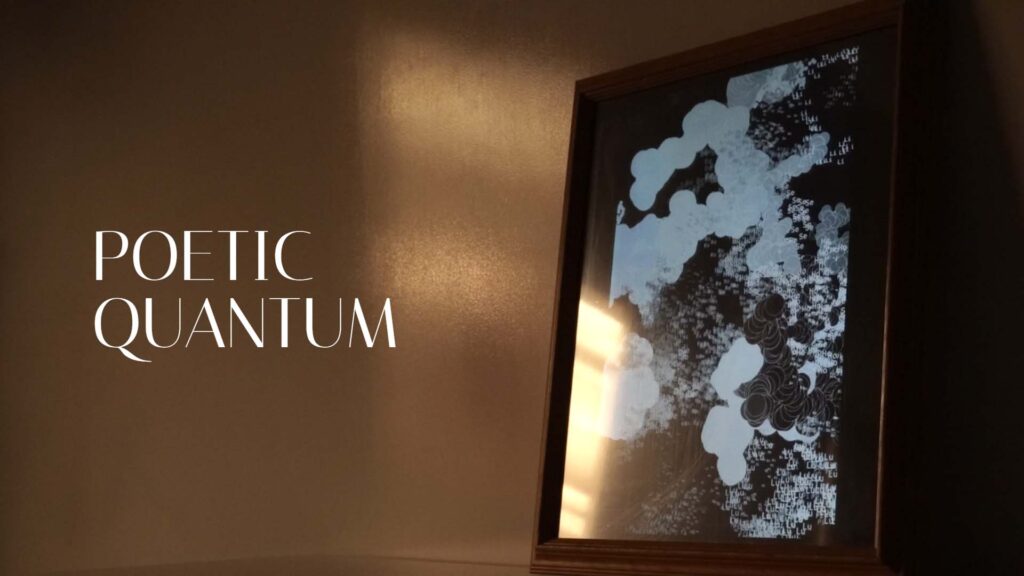 Artwork: Poetic Quantum
Hong Hua, MFA, Parsons School of Design
Simran Jagnik, MFA Design & Technology, Parsons School of Design
Yixuan Liu, MFA, Parsons School of Design
Sahiti Agarwal, MFA Design & Technology, Parsons School of Design
Yuyuan Jin, MFA, Parsons School of Design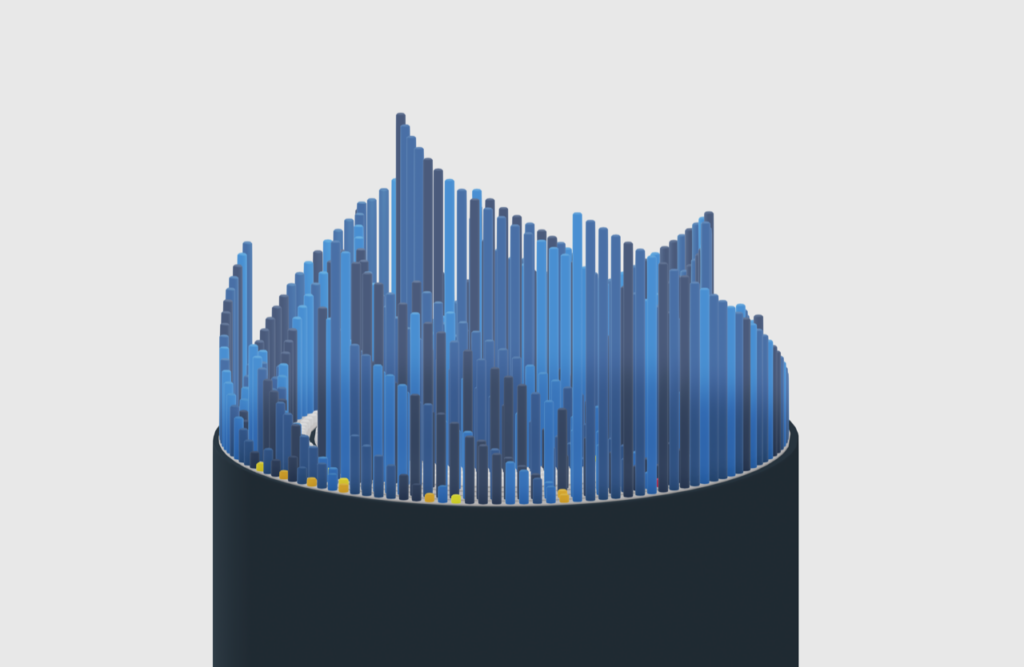 Artwork: Qbik
Max Emrich, MFA Transdisciplinary Design, Parsons School of Design
Frida Moreno, MFA Transdisciplinary Design, Parsons School of Design
Ayman Mir, MFA Transdisciplinary Design, Parsons School of Design
Itai Lavie, BFA Design and Technology, Parsons School of Design
Daron Woods, MS Economics, New School for Social Research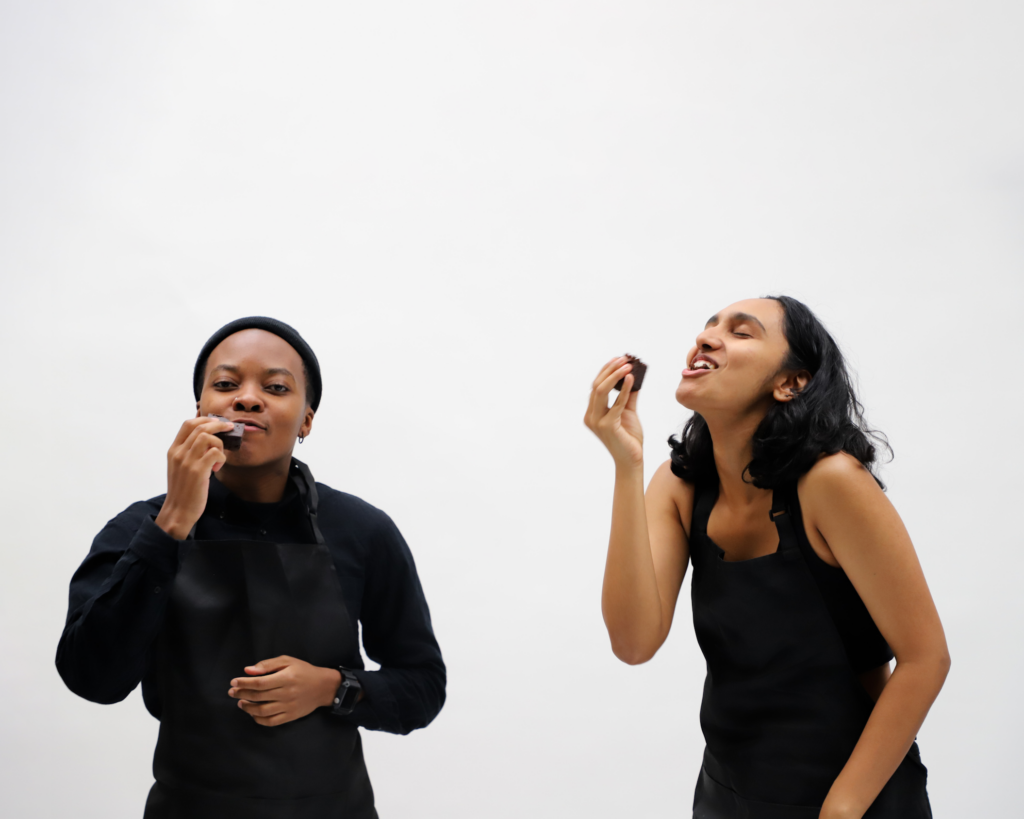 Artwork: Quantum Brownies

Krithi Nalla, BFA Design and Technology, Parsons School of Design
Shashwath Santosh, BFA Product Design, Parsons School of Design
Six Lauture, MFA Design and Technology, Parsons School of Design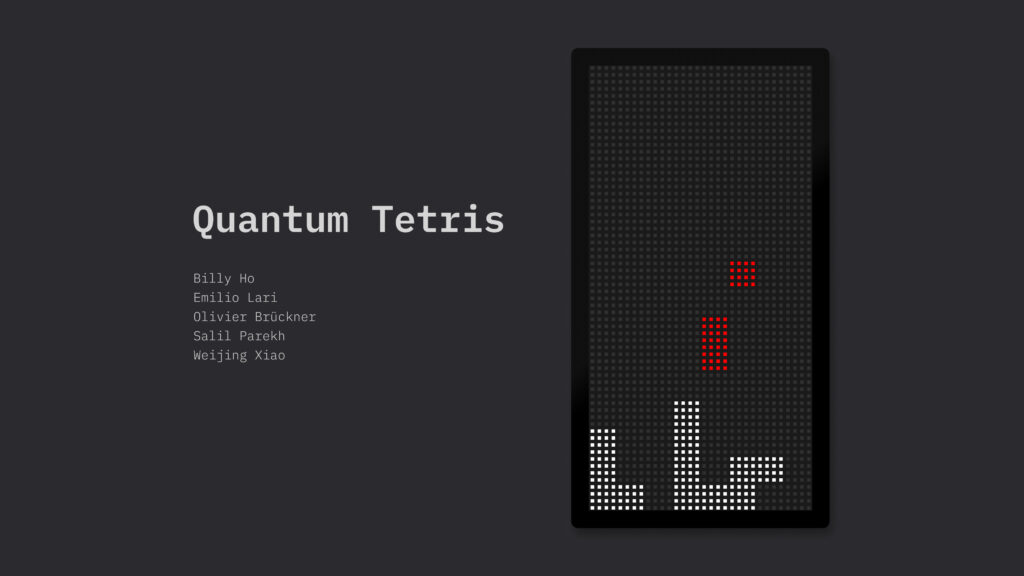 Artwork: Quantum Tetris
Weijing Xiao, Parsons School of Design '22
Emilio Lari, Parsons School of Design '22
Tsung Han Ho, Parsons School of Design '22
Salil Parekh, Parsons School of Design '22
Olivier Brueckner, Parsons School of Design '22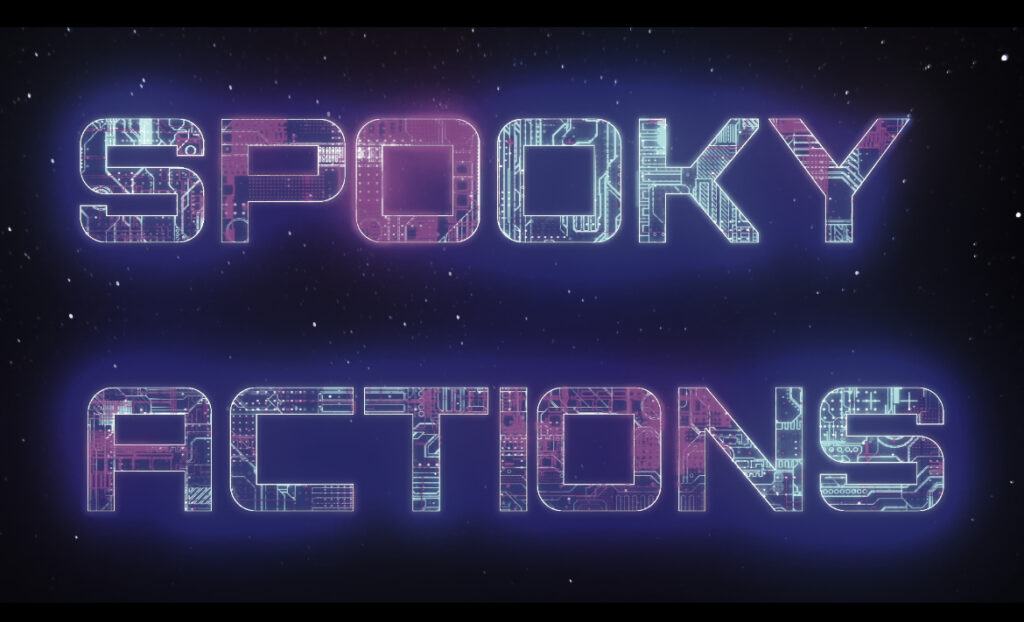 Artwork: Spooky Actions
Sylviane Bahati, BBA, Strategic Design and Management, Parsons School of Design
Madeline Mulvey, BFA, Integrated Design, Parsons School of Design
Aaron Norman, BFA, Architectural Design, Parsons School of Design Zeshan Khalid, MFA, Design and Technology, Parsons School of Design
Yuxi Zhou, BFA Fashion, Parsons School of Design